AndroidCentral is reporting that the translate support in Google Pixels page has been updated to reflect:
Google Translate is available on all Assistant-optimized headphones and Android phones.

The feature was previously available on the Pixel Buds only with Pixel phones:
With the assistance of your Google Pixel Buds, you can easily converse with someone who doesn't speak your language.
With the update, you will need any Assistant-enabled devices, headphones and phones. You now can say "Help me interpret Japanese" or any other language, you can hear translations and respond to them on your headphones while holding on your phone to the person you're talking to. That person will hear your translations from the phone's speaker and respond to them through the phone's microphone.
Real-time translation is available in 40 languages on the Google Buds support page, but only 27 languages are listed under "Talk" for speech translation and bilingual conversation translation on Google Translate.
Google Assistant-enabled devices get a really differentiating point from competitors like Amazon Alexa, Siri and Cortana introducing real time translations available on phones and headphones.
APK insights report that the latest beta of the Google app is rolling out this morning with a hint at the Pixel Stand. Other tweaks in version 8.22 include a new Sound Search widget, auto-downloading for Podcasts, and detailing the Assistant Household feature. Let's see the changes for the Assistant app.
Google Assistant Household
As part of the Assistant settings redesign enabled last month, APK Insights spotted a Household feature for Google Home. Version 8.22 provides more details, including some of the roles and functionality. In general, the feature is aimed at helping your "family collaborate and communicate across devices with shared reminder, lists, message broadcasts, and more."
As a "Family Manager," users will be able to "Broadcast group messages, assign reminders, and share lists with up to 6 family members.
<string name="assistant_settings_household_family_manager">(Family Manager)</string>

<string name="assistant_settings_household_managing_subtitle">"Broadcast group messages, assign reminders, and share lists with up to 6 family members"</string>
<string name="assistant_settings_household_managing_splash_screen_button_label">Add family member</string>

<string name="assistant_settings_household_member_invitation_pending_state">Unconfirmed</string>

<string name="assistant_settings_household_setup_splash_screen_button_label">"YES, I'M IN"</string>

<string name="assistant_settings_household_setup_splash_screen_subtitle">"Google Assistant helps your family collaborate and communicate across devices with shared reminder, lists, message broadcasts, and more"</string>

<string name="assistant_settings_household_setup_splash_screen_title">"Share, organize &amp; connect with your family"</string>
Google is moving to more household focused features, probably as a reaction of Amazon Alexa's everywhere.
My family has a history with blindness or almost blindness. My uncle has been fighting a disease that he knows is gonna left him blind, soon. One of my best friend is blind. Of all our technological advantages to date, none of them have been particularly helpful for blind or physically impaired. Navigating internet today for my uncle or my friend is a daunting task. Booking flights, a relatively easy task for you or me, is a long process of calls with operators for them. Now imagine how voice applications can change that.
It maybe possible that interaction with Alexa, a machine pretending to be human—especially after missing the evolution of personal computing can be a daunting situation. But every other supposedly obvious technical interface has proved to require some prior knowledge or familiarity. People had to be trained to operate a mouse, for example; direct control of a cursor was awkward until it became habitual. The touch screen built on the mouse, replacing the pointer with the finger. Its accompanying gestures—flicking through a feed or pinch-zooming a map or swiping right on a love interest—have come to feel like second nature. But none of them are actually natural.
Voice assistants appear to bypass that legacy, offering hands-free operation and new accessibility for those with limited mobility or dexterity. Yet they still require expertise. The way most of us talk to the devices has been shaped by our interaction with web and mobile search, making it  query-like. For a person that didn't live through that at all, it's foreign language.
Computers and mobile phones are so ubiquitous now, that a life without them is a little more painful and certainly, for professional development, hindering. The smart assistants might seem for some unnecessary, for others a glorified QA speaker, but for those that do not have easy access to texting or web browsing is not only a answering tool but a facilitator. It allow them to communicate in a modern way and connect with people. To live fully means more than sensing with the eyes and ears—it also means engaging with the technologies of the moment, and seeing the world through the triumphs and failures they uniquely offer.
This episode was inspired by a story appeared in The Atlantic about a son recounting his father interaction with Alexa, you can find it in this episode notes at voicefirstweekly.com/flashbriefing.
Thank you for listening!
This post was inspired by the article appeared in the At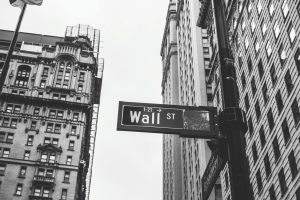 Despite security and privacy concerns, there's no doubt of the convenience of using voice for everyday money management.
Big banks and financial companies have started to offer banking through virtual assistants, Amazon's Alexa, Apple's Siri, and Google's Assistant, in a way that will allow customers to check their balances, pay bills and, in the near future, send money just with their voice. Regional banking giant U.S. Bank is the first bank to be on all three services, Alexa, Siri and Assistant.
Bank of America has Erica, a voice-activated virtual financial assistant, which just recently surpassed one million users according to a press release on BusinessWire.
Other financial companies have set up virtual assistant features. Credit card companies Capital One and American Express both have Alexa skills that allow customers to check their balances and pay bills. There are other smaller banks and credit unions that have set up Google Assistant or Alexa as well. Conversation.one, a service to build conversational interfaces, reached an agreement with Fintech giant Finastra to integrate their platforms. This allows Conversation.one to extend their voice solution to Finastra's 9,000+ financial institutions. It also means a lot more banks and credit unions will be able to offer omni-channel customer experiences without having to drop a single line of code.
The biggest challenge today for voice and finance is privacy. I think convenience will beat privacy and eventually users will get used to the risks or we'll come up with some suitable solution. Until then, have you used any of these services? Let us know what you think @voicefirstweekly in Instagram.
Resources:
Voice interfaces are making banking and finances less frustrating.
Alexa, can I trust you with my checkbook, right?
Image from unsplash.com
The growing popularity of smart speakers like Amazon Echo and Google Home will lead to an explosion in voice-based shopping, according to a new market research report from OC&C Strategy Consultants out this week. The firm is bullishly predicting that voice shopping will grow to a whopping $40 billion-plus in 2022, up from $2 billion today across the U.S. and the U.K.
This sizable increase will be driven by Amazon's smart speaker sales, in particular, the report said.
This forecast far exceeds earlier estimates of voice shopping revenues in the years ahead. While not an exact comparison, RBC Capital Markets recently predicted Amazon would generate $10 to $11 billion in sales from Alexa devices – including device sales themselves and voice shopping – by the year 2020.