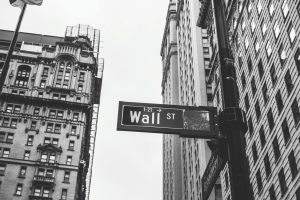 Despite security and privacy concerns, there's no doubt of the convenience of using voice for everyday money management.
Big banks and financial companies have started to offer banking through virtual assistants, Amazon's Alexa, Apple's Siri, and Google's Assistant, in a way that will allow customers to check their balances, pay bills and, in the near future, send money just with their voice. Regional banking giant U.S. Bank is the first bank to be on all three services, Alexa, Siri and Assistant.
Bank of America has Erica, a voice-activated virtual financial assistant, which just recently surpassed one million users according to a press release on BusinessWire.
Other financial companies have set up virtual assistant features. Credit card companies Capital One and American Express both have Alexa skills that allow customers to check their balances and pay bills. There are other smaller banks and credit unions that have set up Google Assistant or Alexa as well. Conversation.one, a service to build conversational interfaces, reached an agreement with Fintech giant Finastra to integrate their platforms. This allows Conversation.one to extend their voice solution to Finastra's 9,000+ financial institutions. It also means a lot more banks and credit unions will be able to offer omni-channel customer experiences without having to drop a single line of code.
The biggest challenge today for voice and finance is privacy. I think convenience will beat privacy and eventually users will get used to the risks or we'll come up with some suitable solution. Until then, have you used any of these services? Let us know what you think @voicefirstweekly in Instagram.
Resources:
Voice interfaces are making banking and finances less frustrating.
Alexa, can I trust you with my checkbook, right?
Image from unsplash.com